MaArte at The Pen 2017
The Museum Foundation of the Philippines, Inc. is organizing MaArte 2017 to continue its tradition of enhancing Philippine arts and culture and supporting the National Museum of the Philippines.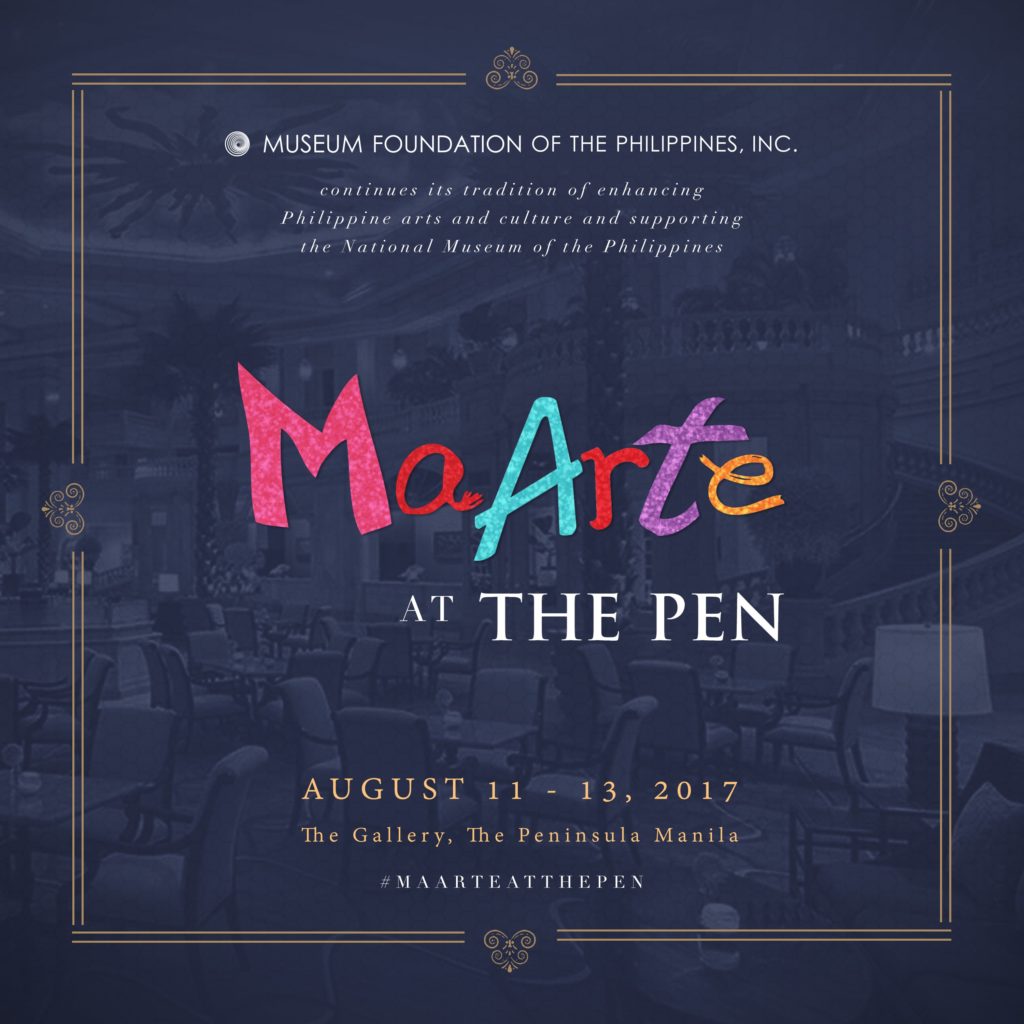 MaArte 2017 will be held at The Gallery, The Peninsula Manila from August 11-13, 2017.
#MaArteAtThePen #FortheBenefitofMFPI #SupportNationalMuseum
Calendar
Get Updates

Don't miss out on anything! Join our mailing list to receive regular updates from the Museum Foundation.